Guided Kayak Tour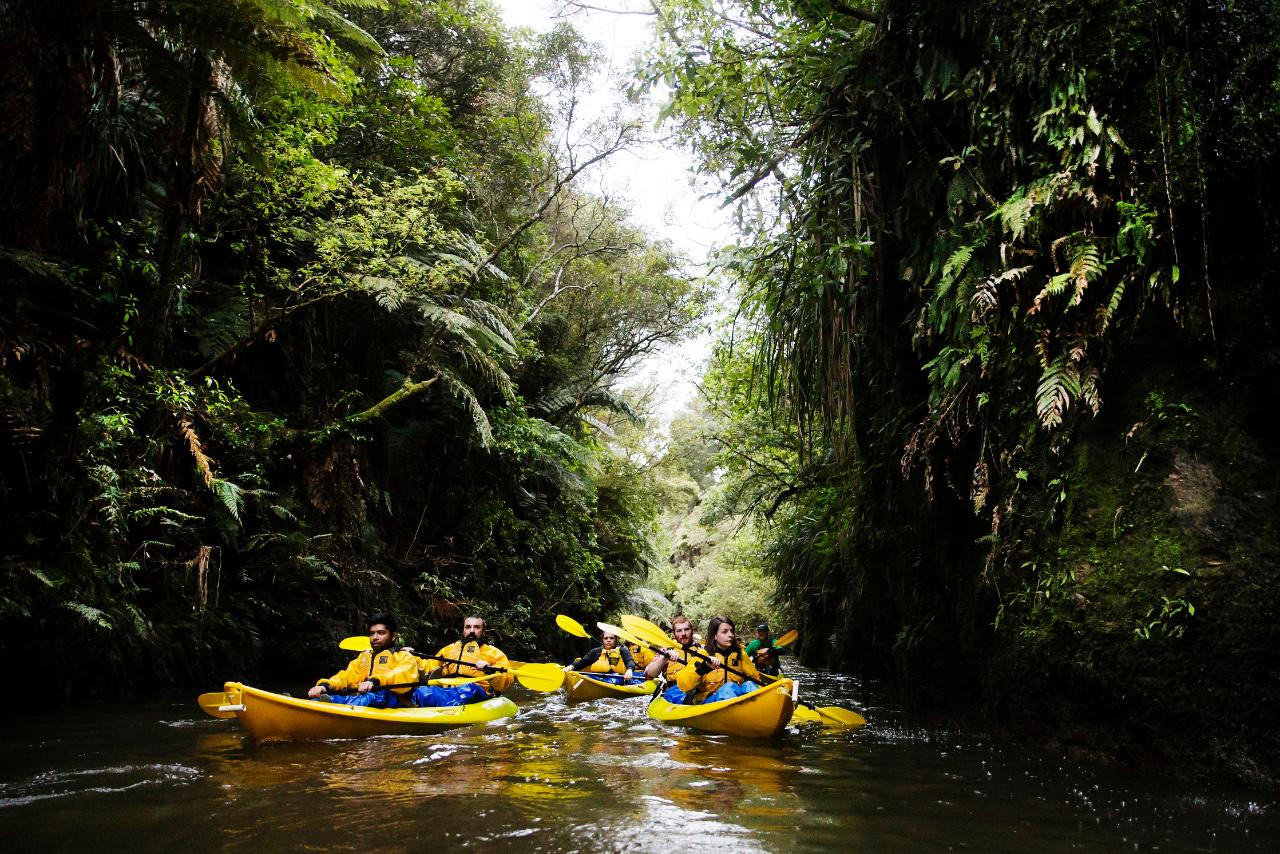 Kesto: 3 Tunnit (noin)
Paikka: Piarere, Waikato
Tuotekoodi: GKT
Just 15 mins from Cambridge, 40mins from Rotorua, 45 mins from Tauranga - starting at Lake District Adventures base on Horahora Rd, paddle along the southern edge of Lake Karapiro & over the old submerged Horahora Village & the Dam that produced electricity for the early Waihi goldfields.
Learn the history of the village and enjoy the serenity of being on the water.
Paddle slowly up the Pokaiwhenua Stream and through the canyon carved out by water over many hundreds of years.

Ferns & trees drape over you. Bird life is all around.